GROW YOUR BUSINESS.
GROW YOURSELF.
We are on a mission to help companies dominate within their market through winning growth strategies.
Redefining growth
You want to accelerate growth within your company but don't know where to start. After understanding your aspirations and assessing your capabilities we will develop and execute a growth strategy.
Our approach is hands-on, and we work with your team in the trenches taking responsibility and driving accountability within the business towards desired outcomes. We are not about theory, we are about delivering results.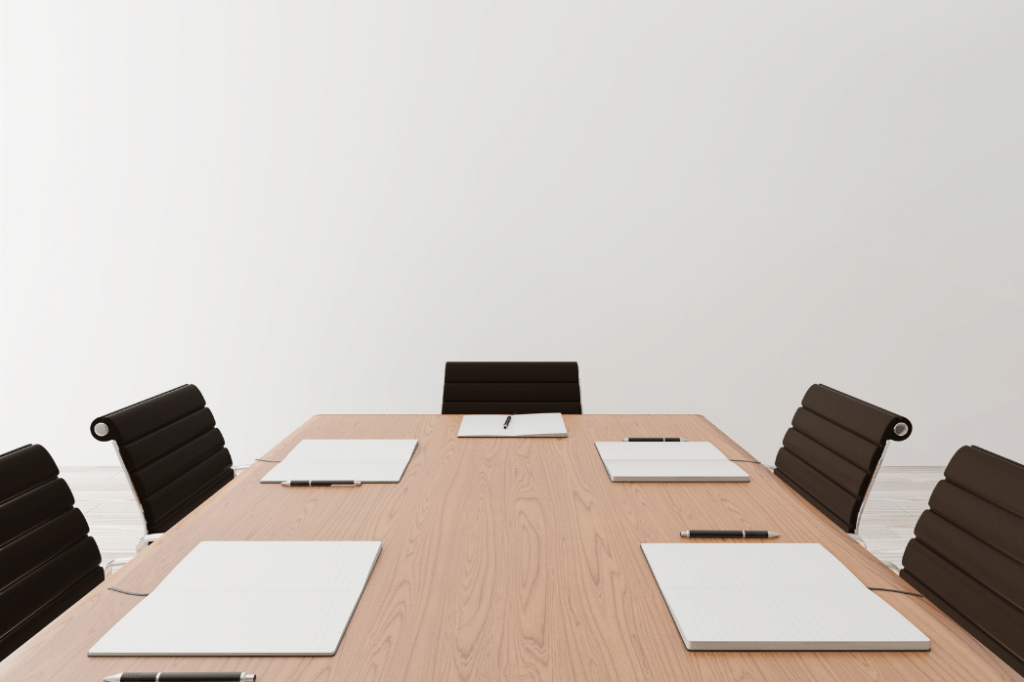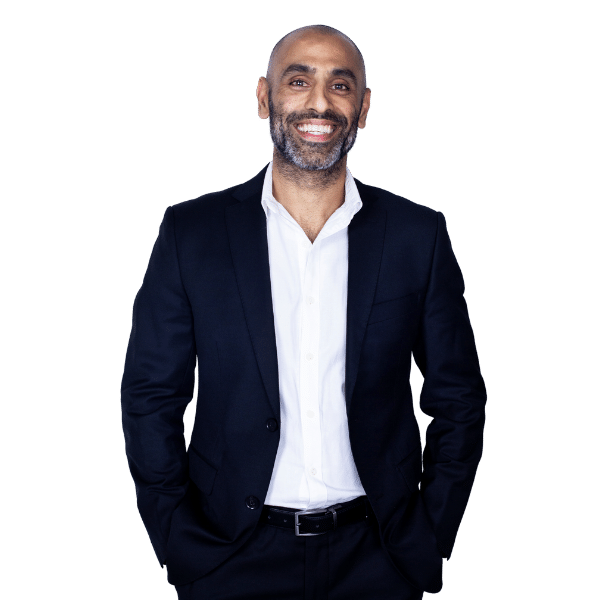 Meet RJ
RJ Singh has been leading organisational growth for over 15 years.
In 2021, he decided to exit the role of Executive Director within a company that he spent significant time building to start partnering with founders and executive teams that wanted to accelerate growth.
RJ also has been coaching individuals for over 10 years — establishing The Ultrahabits Way; a personalised habits-based transformation program focused on strengthening individuals through optimising their core habits.

Learn from the world's top minds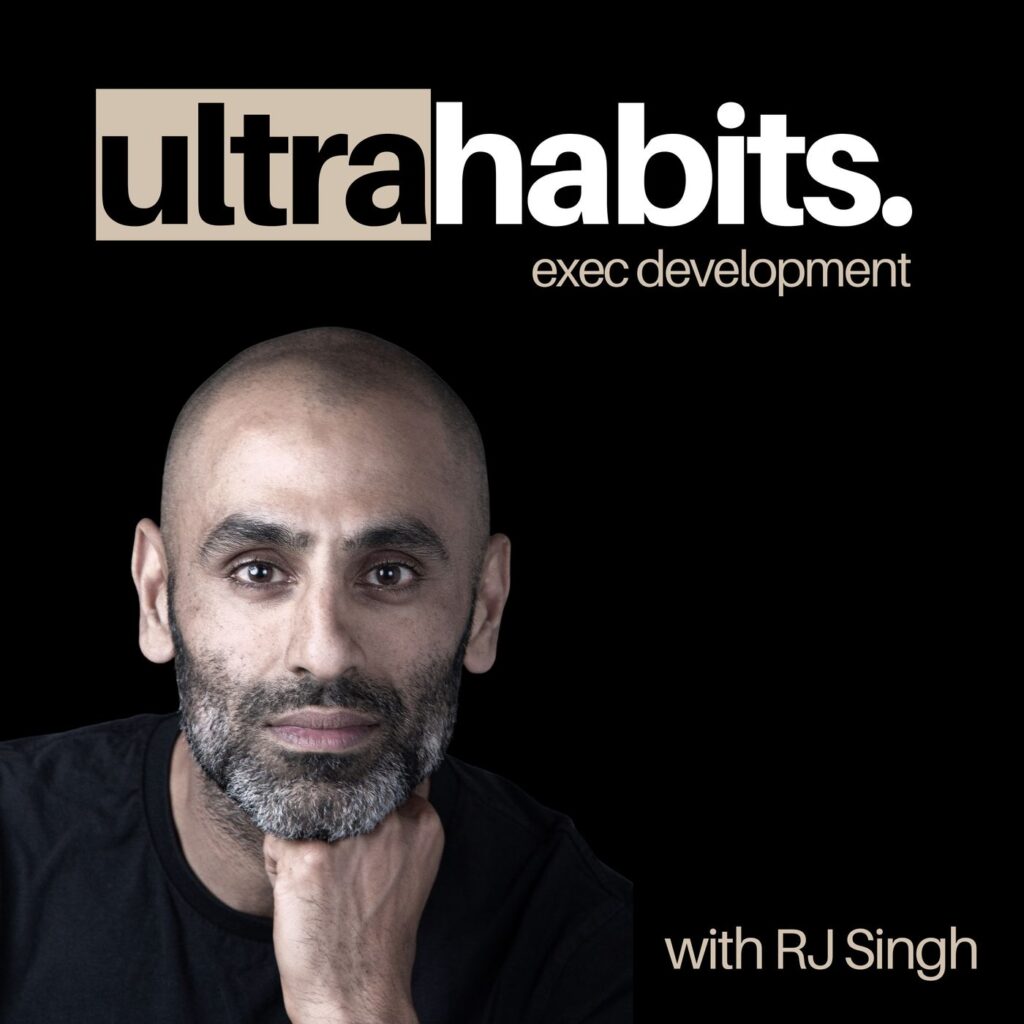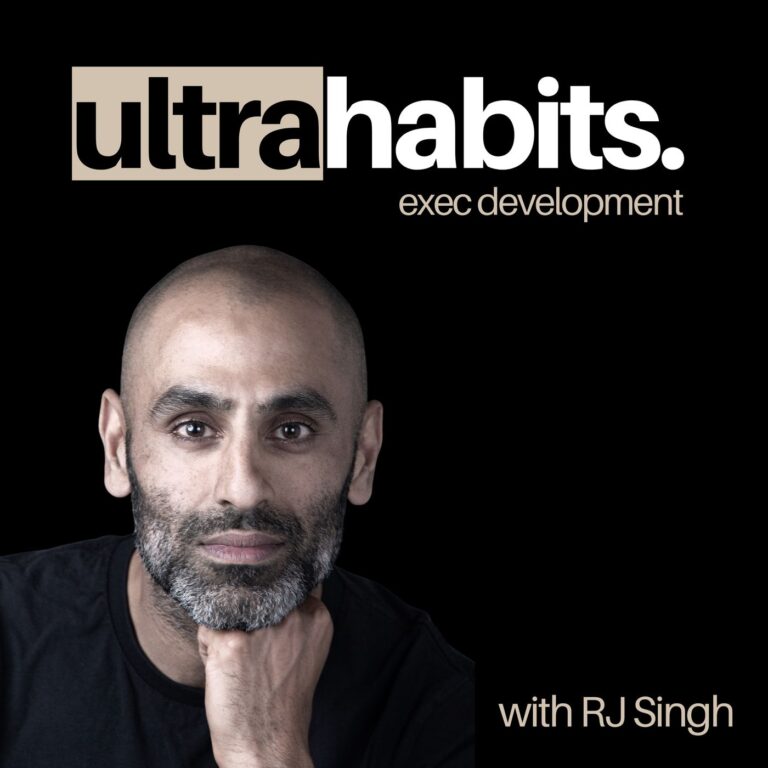 The Ultrahabits Podcast
On a mission to enable executives to create and sustain #ultraperformance in all areas of their lives through the power of #Ultrahabits
Unlocking health benefits through wearable technology – Chuck Hazzard | EP95
Shift the needle on your health and performance through the power of data.
In this conversation with wearable guru Chuck Hazzard, we dive into the simple through to blue sky potential of wearable technology and the power of the data that we can access.
In this day and age most athletes and people that love to move their body wear some form of technology to record their sessions, depending on the level of interest in performance, these individuals to a larger or lesser extent will be interested in the feedback that comes back in the form of data.
Whilst most may not be really interested, some of you out there may be interested in the power of the data, and more importantly how you can use this information in a simple way to optimise your health. We also talk about the implication of this technology beyond the sports and athletic realm.
Chuck Hazzard is an entrepreneur and wearable expert. Chuck is currently working with Heads Up Health, the leading connected health platform being used for remote patient monitoring, precision medicine, and individuals seeking to achieve peak performance. Chuck is also an advisor to several companies in the health and wellness sector.
In the past, Chuck has designed and built computer networks, developed software applications for large corporations, helped build a successful telecommunications business from the ground up, helped a large telecommunications company develop and bring to market products and services yielding an additional $500M in annual revenue, and most recently worked with Oura Ring during their early growth years.
Chuck earned his BA in Computer Science and Mathematics from the University of Maine, where he also earned his JD at their School of Law.
Make sure you check this episode out to learn how you can navigate the world of wearables and use the data in a simple and useful way.
***
Notable moments in this episode:
(07:12) -The future of wearable technology
(19:04) – From being a cyclist to runner to becoming a wearable expert
(25:10) – Is there a point that it's too much?
***
Follow Chuck:
Email – chuck@hazzard.org
Website (company) – https://headsuphealth.com/
Website (personal) – https://chuckhazzard.com/
LinkedIn – https://www.linkedin.com/in/chuckhazzard/
Facebook – https://www.facebook.com/tchazzard
***
Follow & Subscribe to the Ultrahabits Journey:
Apple – podcasts.apple.com/podcast/the-ultra-habits-podcast/id1551339373
Spotify – open.spotify.com/show/0eWBOT8L1ShaRy5aoPxOHp
Facebook – facebook.com/ultrahabits
Instagram – instagram.com/ultra.habits/
LinkedIn – linkedin.com/in/rj-singh-801a0436/
Strava – https://www.strava.com/athletes/32692468
YouTube – https://www.youtube.com/@Ultrahabits
Website – ultrahabits.co/
Rate the podcast – https://ratethispodcast.com/ultrahabits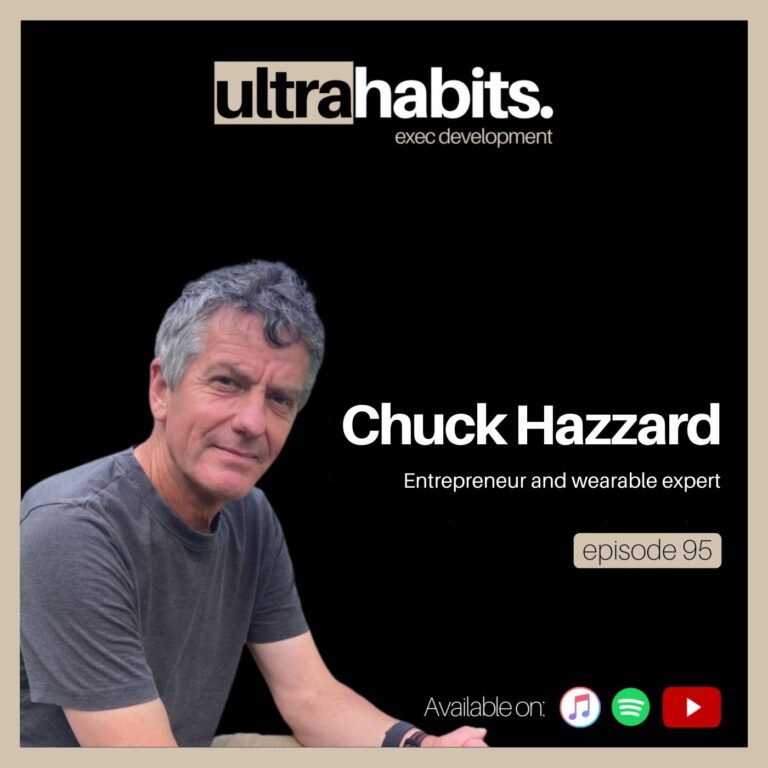 Search Results placeholder
Join the conversation
Follow RJ's challenges
Watch the gruelling journey as RJ attempts to break the world record for most burpees done in 24 hours for a cause that affects millions across the globe.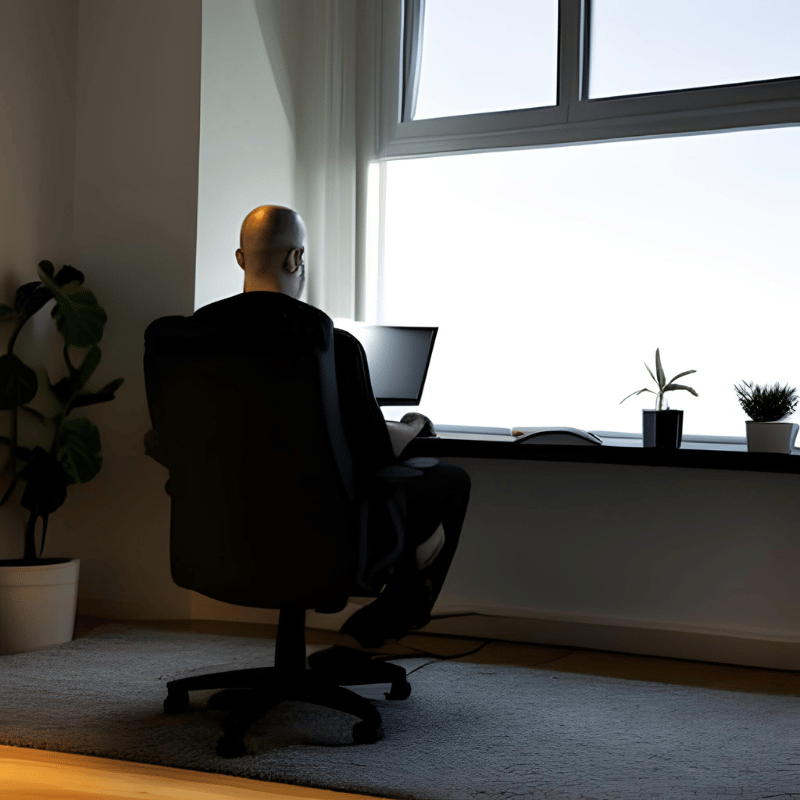 Access a resilient community
Learn the strategies that shape the world's smartest individuals. This is your chance to level up on growth and take it to the next level.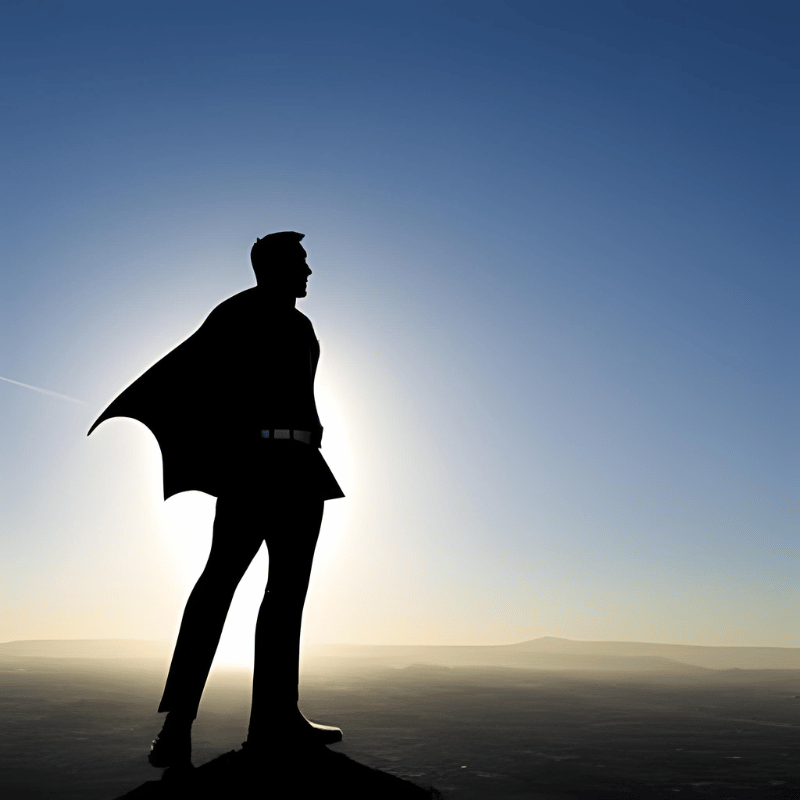 Achieve exceptional growth
Unleash your potential with our industry-leading strategies and execution capability where you will accelerate growth and deliver on your objectives.